On May 4 , you can get a free scoop of chocolate, vanilla, or how now brown cow ice cream with a donation of $1 to Agricultural Education at Culver's!
Visit your local Culver's to get the deal, no coupon or promo code required!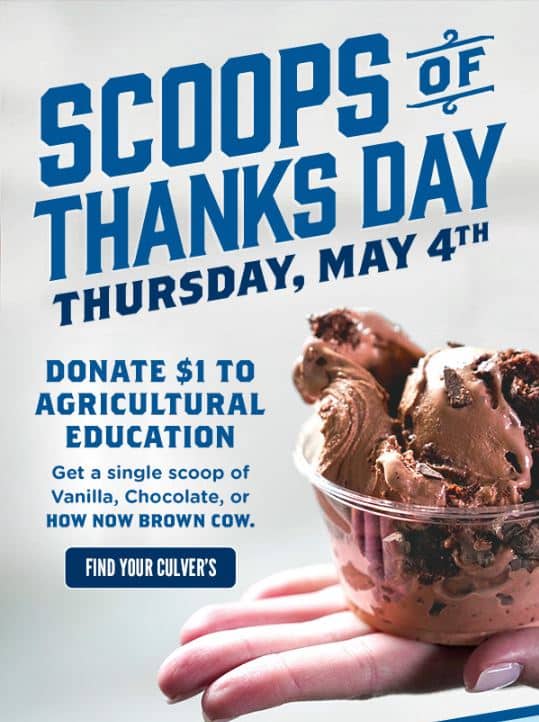 Click here to find a Culver's near you.
Looking for something else to satisfy your sweet tooth?